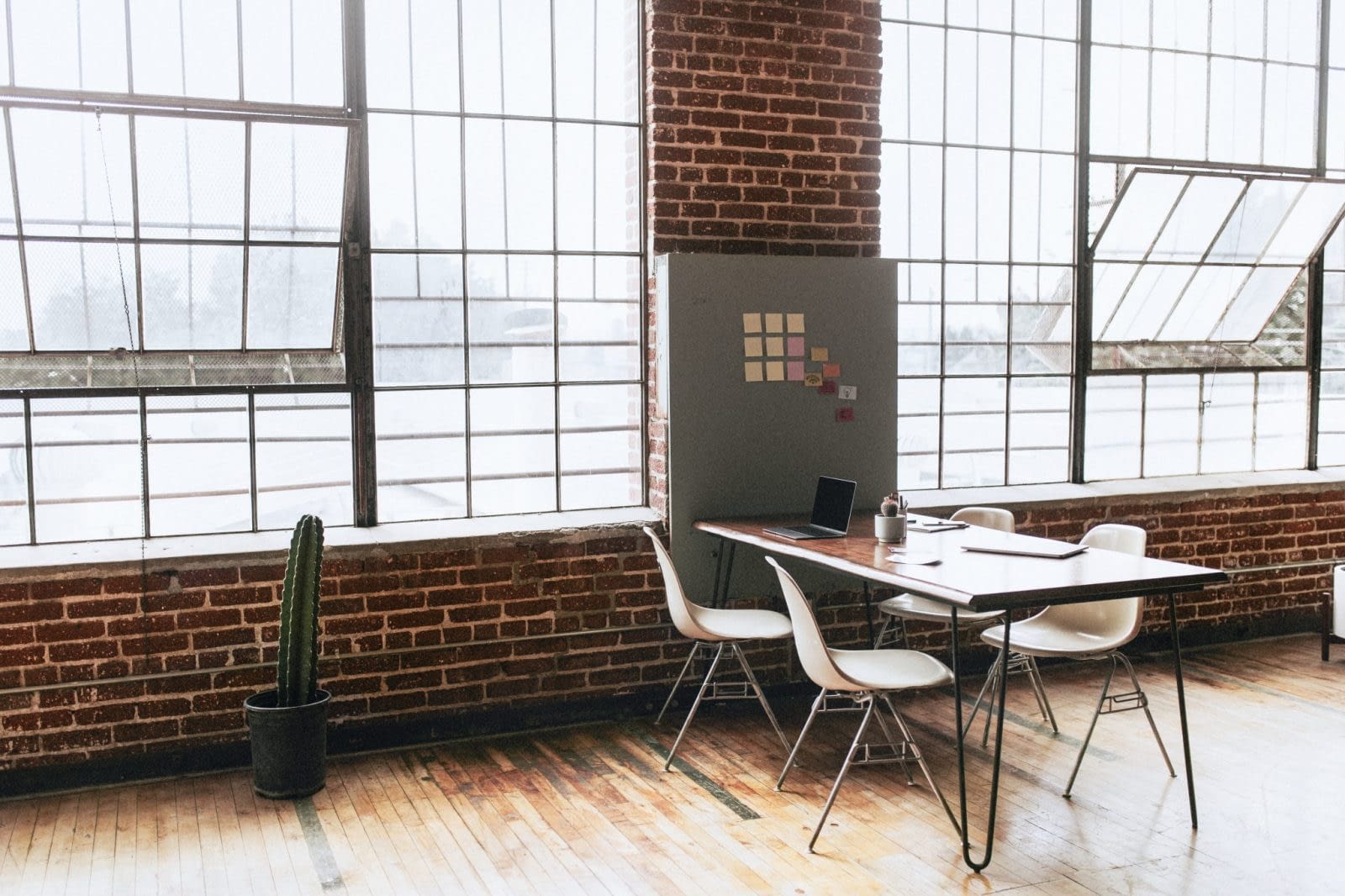 If you thought choosing the right flooring for your home was hard, wait until you have to choose something for your commercial property! floor covering is an integral part of interior space for commercial spaces of all shapes and sizes. Not only does it need to withstand a lot of heavy traffic, but it can also be a cosy accessory to make a statement or define your style – something we're seeing more and more of nowadays. But commercial spaces, whether an office or a warehouse, need to meet a lot of different needs, and it can feel a little overwhelming to find the right fit for you when it comes to flooring. So to help you out, here are 5 things you should be thinking about when choosing your commercial flooring.
Safety
First and foremost, whatever flooring you choose needs to be safe. Safety in the workplace should be a fundamental consideration of workspace design, which means you need to ensure your choice of flooring is compliant with all the government regulations for commercial flooring. But in general, one of the biggest things to think about is slip resistance – especially if you're using the flooring in entranceways or areas where spills might be common. Most floorings are given a 'slip rating', ranging from R9 (high slip risk) to R13 (low slip risk), and you generally want to aim for a higher rating for those slip risk areas. You could do this by using barrier tiles or entrance matting systems that can then move into your flooring of choice. There are a lot of different flooring options that can meet these standards, and you can always ask us for information on safety ratings.
Creative Designs
Flooring is no longer just a necessity. While the traditional workspace was often full, rigid and very formal, we're now seeing workspaces that want to be warm, welcoming and lively in order to attract younger talent and showcase their brand personality. Flooring is a great way to do this – whether that's using geometric shapes (like hexxtiles or herringbone), bold patterns and vibrant colours, or even printing your company logos on your carpets to create an impactful entranceway. Modular flooring is particularly good for this, as it can be installed flexible and can compliment any workspace design.
Sustainability
More and more people are becoming environmentally conscious, and businesses are no exception. Businesses are now looking for more eco-friendly flooring options, and looking for ways to improve their sustainability efforts. In fact, a lot of new design projects have to include sustainability as a pre-requisite, so finding eco-friendly flooring where you can is ideal. Luckily, sustainable, reusable and recyclable materials are dominating a lot of the floor covering industry today, and the whole process is much friendlier to the environment. If you can, opt for a material with a stronger sustainability rating, while it still meets your design needs.
Luxury
Luxury is no longer just rich homeowners – it's also becoming an important feature in the world of commercial flooring. Businesses are looking to make themselves feel high end, and to make their customer feel like they are in safe hands. This means using materials like luxury vinyl tiles or luxury carpet tiles, which give a high-end feel while still being affordable and stylish. These kinds of materials can give a feeling of elegance and cosiness to office interiors and showrooms.
Maintenance
Of course, commercial premises of any kind will experience some pretty heavy footfall, which means that any flooring option you chose needs to be able to stand up to that wear and tear. Commercial flooring could easily wear out faster than domestic floorings. So durability and ease of maintenance are 2 things that will need to be high on the priority list for your commercial flooring. You can easily find this out by just looking at the manufacturer's guidance on cleaning and maintenance, as well as the various flooring symbols used on the spec documents. The key ones to look for are wear rating class 33 (for heavy contract use), the castor chair test, and considerations such as stain resistance and colour fastness.
At Floor24 we stock and install a vast range of suitable, affordable floor coverings for commercial work. Our installers are also qualified in all of the required safety ratings laws, which means we can share our knowledge and recommendations for products based on your needs as a company. Our bespoke service means you can get the perfect floor for your commercial space without worrying about a lot of back and forth, or overwhelming information. Just book a visit to our showroom, and one of our team will be happy to help you. Or if you have any questions, just get in touch with the team today.