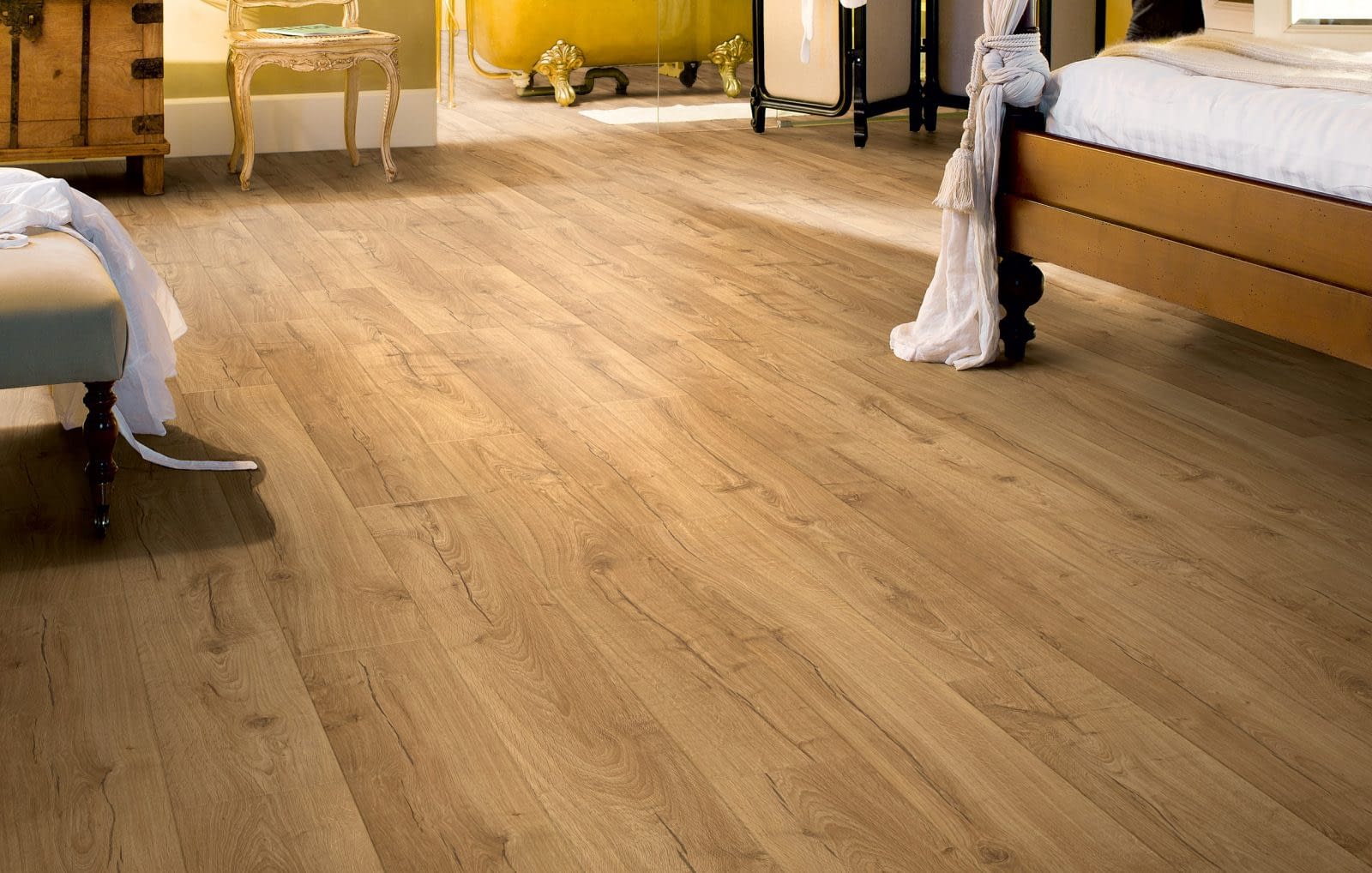 This is, without a doubt, one of the most exciting posts we've ever made. You see, we've loved the Amtico range of products for a long time now, and we've been working towards this moment for quite some time now. But as such an exclusive provider, it's been a challenge getting on the radar, let alone becoming a partner in a distribution programme. Which makes it really amazing for us to finally be able to say this:
We are now a fully approved retailer for Amtico products.
That might not seem like a big deal to you, but we are incredibly excited to be able to provide and install the full range of exclusive Amtico products for our customers. Let us explain a bit about what that means for us, and more importantly what it means for you.
Who Are Amtico?
Amtico is one of the biggest names in luxury flooring. Their products are absolutely stuffing, and represent a mixture of precise craftsmanship and expertise that not many other flooring manufacturers come close to. Their products are not only stunning to look at, but functional for everyday life and available in a wide range of patterns and colours, with flooring to suit every interior you can imagine. They are a wholly British owned company, with all of their products and crafted in the UK to ensure the best quality possible. From their range of luxury vinyl tiles to high-performance carpets, all of your flooring options can be found under one roof. In short, Amtico are one of the biggest names in luxury flooring, and their products are often held up as the gold standard.
Why Choose Amtico?
When it comes to choosing your flooring, we know you have a lot of options out there. If you're not sure, just take a look around our showroom virtual tour and see how many varieties we have in stock! But in our opinion. Amtico are special, which is why we've been working for so long to become an approved reselling partner. Here are just a few of the reasons we choose Amtico, and why you should too.
Unrivalled choice: Amtico provide what might be the biggest range of flooring options we've seen from a retailer. Wood, stone, vinyl tile, abstract flooring, they have it all. And thanks to the adaptable design, you can mix and match the collections and laying patterns in endless combinations to create a floor that's truly unique to you.
Designed & made in Britain: Amtico combine 50 years of design talent and innovative manufacturing to create their products – it's part of what makes them so unique. And all of that is housed right here in the UK – in Coventry to be precise. This means they can maintain a lower price and higher quality, with a 20-year warranty to match.
Amazing quality: Amtico's manufacturing process uses the most technically advanced layering system – called the Multiple Performance System – which gives comfort underfoot and a high resistance to wear and tear. Its then topped with a urethane layer that completely eliminates the need to polish and makes it easier to clean. It's a win-win!
Attention to every detail: Each and every Amtico plant and tile is finished with a bevelled edge, which is precisely chamfered to create a 'V' in the join. This gives a more defined, smooth finish, and showcases the amazing attention to detail we've come to love from their products.
Performance assured: Each Amtico floor is extensively tested to ensure durability, so you can be sure that your floor will last a lifetime.
What It Means to be an Amtico Retailer
Amtico only sells through a dedicated network of independent retailers and only offers a guarantee on products sold through these companies. The list isn't long, and it is carefully cultivated by their QA teams. For us, being an Amtico retailer is the culmination of years of hard work, and we wear it as a badge of honour. Amtico is very particular about the sellers and fitters they allow to distribute their products, so it's a testament to the quality of our fitters that they have considered us good enough to use. So yeah, it's a pretty big deal for us, and we can't wait to share the amazing Amtico products with you.
While Covid-19 has shut down our showroom for now, we are still here to support all your flooring needs from afar. You can book your own free measure slot with one of our fitters by clicking here, and our advisors are available to advise on anything from flooring type to size, cost and rough estimates of installation dates. So don't despair, you will still be able to get your dream Amtico floor! Just get in touch with us today.