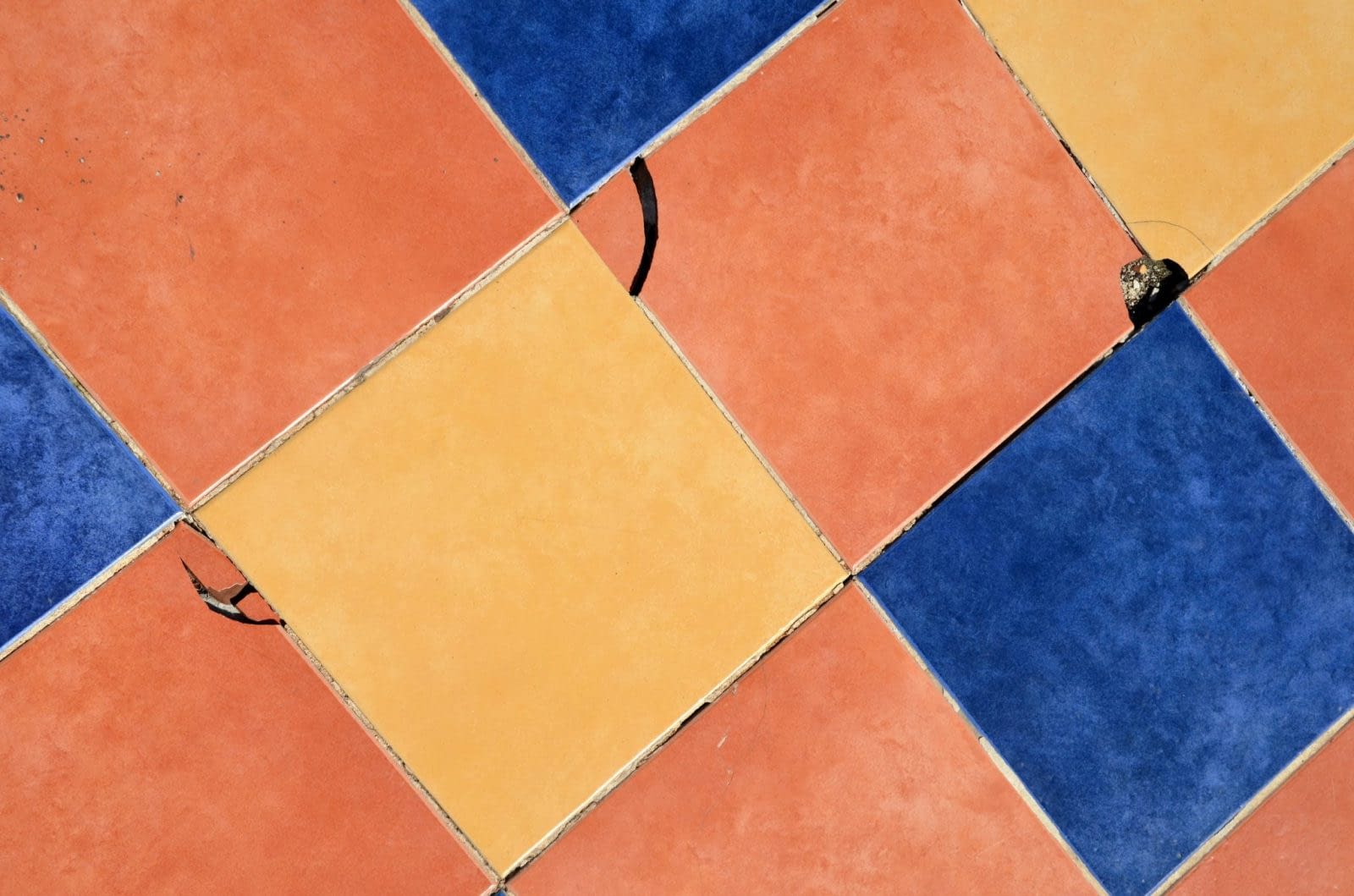 We've all been there. We've been carrying something heavy and dropped it on a tile floor, leaving a nasty crack. Kids have found the scissors and given the carpet a haircut. Or a pair of very nice high heels have created a very big tear in the laminate.
Flooring is a very hard working part of your home, and eventually it's going to suffer some damage, or just wear and tear. But sometimes that damage is only in one spot, and you don't want to go through the time, disruption and expense of pulling the whole floor up and replacing it. So instead, you might want to repair it. Today we're going to look at how easy different floors are to repair, and the best way to do it.
Vinyl Tiles
Vinyl and luxury vinyl tiles are very resilient to damage and wear, but sometimes they might get cut deeply, or scuffed (which only requires a light repair). For scratches that are quite light you can sometimes get away with thoroughly cleaning and then waxing them to fill the gaps, but for anything more than that you will need vinyl joint sealant. This is a specialised product, and should only be used by a professional. But honestly, in most cases we would just recommend you replace the tile that's damaged – it's simpler and cheaper. If your flooring was laid properly (by a professional), then removing and replacing one or two damaged tiles isn't a big job, and a professional flooring company will be happy to do this for you.
Laminate
Laminate flooring is another that is relatively easy to repair, depending on the type of laminate you've chosen. For the most popular colours of laminate, minor scratches or dents can be fixed with colour-fill materials, and you might be able to get these from your flooring company. If the damage is a bit more severe, then again your best bet is to replace the damaged planks. Call your flooring company, and they will gently remove the damaged planks and replace them with healthy ones, piece by piece, and do any extra finishing to make sure it looks as good as new. Again, we strongly recommend you use a professional to do this, and don't try to remove the planks yourself.
Wood
On the surface you might think that wood flooring is easy to repair yourself at home. But it's much more than just filling and sanding with your tools at home. In order to repair a wooden floor to a high standard, so that the rest of the floor isn't damaged and you can't see where the repair was made, you really need professional equipment and supplies. Specialist filler designed to not only match your floor colour, but type of wood needs to be used, and the application, treatment and tidying is an involved process. If you have damage to a wooden floor and would like it repaired, we recommend you talk to a professional for help.
Of course, the fool proof way to repair any damaged floor is to call in a pro. Professional flooring companies understand how the flooring will behave, how it's been laid, and what the best way to repair it is, so you can save yourself any costly or ugly mistakes. At Floor24, we don't just install full floors. We can also help with repairs – whether that's giving some advice, offcuts to help with repairs or even repairing it for you. So if you would like some advice, just get in touch with the team today.