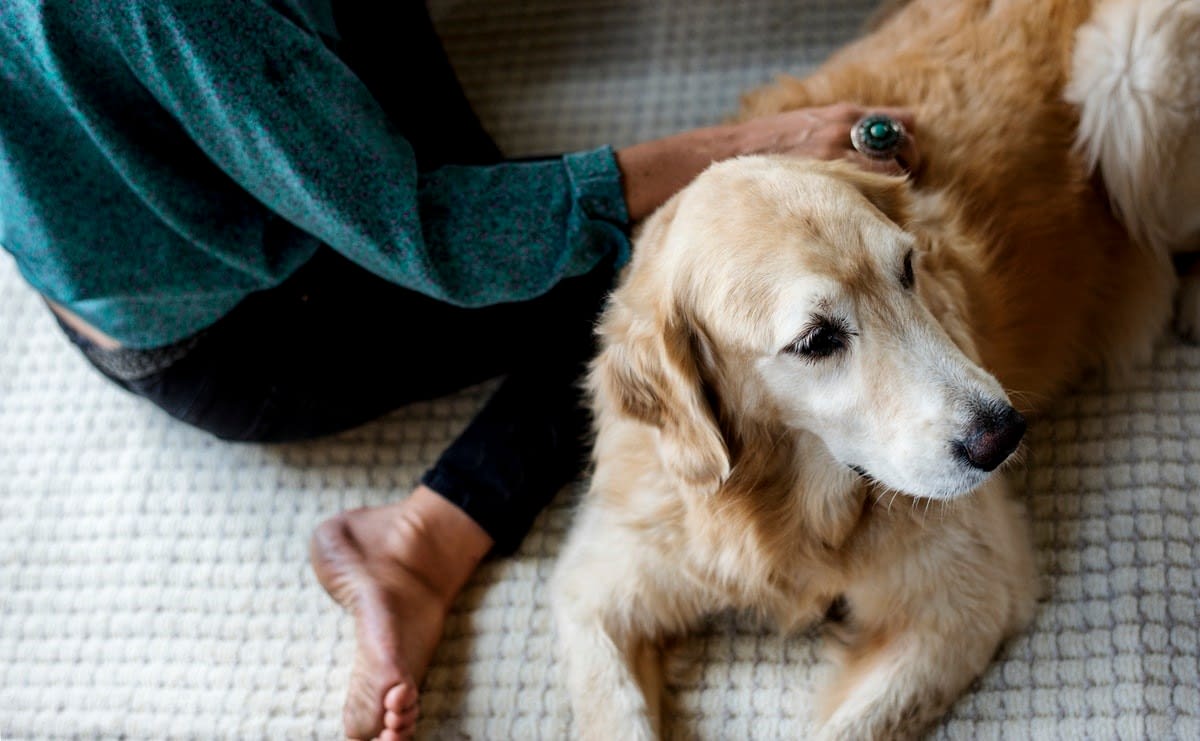 We adore our pets. As a nation, the 45% of the UK population owns a pet, with dogs (26%) and cats (18%) being the most popular. And how can blame us? They have such cute fluffy faces, and they run around our house making us smile with their silly antics. But sometimes we're less than ecstatic when we have to forgo a fabulous home decorating find simply because we are worried that our darling Fluffy will turn it into a heap of scraps and ribbons faster than you can say 'paws off!'. We don't want our carefully chosen carpets to be ruined as soon as they hit the floor – and we don't want them to hurt our furry friends either. And while non-carpeted flooring might work well in some areas of your home, in others you want to feel the softness of a carpet underfoot. So at the request of many customers, we've put together a quick guide to choosing the perfect pet-friendly carpet that your cat and dog will love as much as you do.
Materials
This is an easy point to start with, as there are a few materials you should avoid when it comes to pet-proofing your carpet and rug choices. Claws (even nicely trimmed ones) will get caught on hooked and looped carpet pile, causing tears and snags in your rugs and potentially damaging your pets' claws and paws, so these are best avoided altogether.
Viscose blend rugs can look fantastic, and feel super soft, but these require professional cleaning to remove any dirt and stains – not ideal if you have a pet who might be prone to accidents or dragging in dirt from the outside world.
Carpeting made from nylon fibres is often popular with pet owners, as it's durable, stain-resistant and affordable. You could also opt for Olefin and polyester if cost is a focus, but these are much less durable, so you will be replacing them sooner. They are also not as good for homes with dogs, as they have an affinity to the kinds of oils a dog's coat produces, which will mean a lot more staining.
The best option for pet-friendly carpeting is actually woven wool. Wool carpet is soft and luxurious, but not as easy to stain as a pure wool carpet. Woven wool carpets are a touch more expensive, but they don't come with the ripping and claw-catching issues, are easier to clean and can withstand a lot of punishment.
Volatile Organic Compounds
This is an element you might not have thought of before, but it's important to bear in mind if you're choosing a carpet for your pet-filled home. Carpet (along with other common materials found in homes) may contain VOCs, otherwise known as volatile organic compounds. These chemicals can cause eye, nose and throat irritation, and even have some longer-term neurological effects on your animals. These compounds are most often found in older carpets, which might be why your dog sneezes when you take her to visit grandma. Thankfully, modern carpets contain much lower levels of VOCs, with any that carry the Carpet and Rug Institute's Green Label being certified as low-VOC. So when you're choosing your carpet, bear this in mind.
Colours
Depending on the type of animal you have and their individual nature, you might want to think hard about the colour of carpet you choose. White and cream are popular neutral colours, but in a pet-filled home they can become the bane of your life. Instead, it might be best to decide on a colour that suits your pet. For example, you might be OK with a cream carpet if you have a short-haired cat who doesn't shed, or a cream-coloured dog, but if you have a long-haired grey cat who leaves fur everywhere, or a black dog that likes tracking mud in on his paws, a darker carpet might be a better option for you. Darker colours or carpets with patterns are great at hiding dirt and stains, keeping them looking better for longer.
Do you have any tips or questions about pet-proof carpets, or choosing a carpet your pet will love as much as you do? Then get in touch with the team at Floor 24. As dog and cat owners ourselves, we understand the challenges a furry friend can bring when choosing a carpet, and can help you decide on a perfect option for you and your pet.