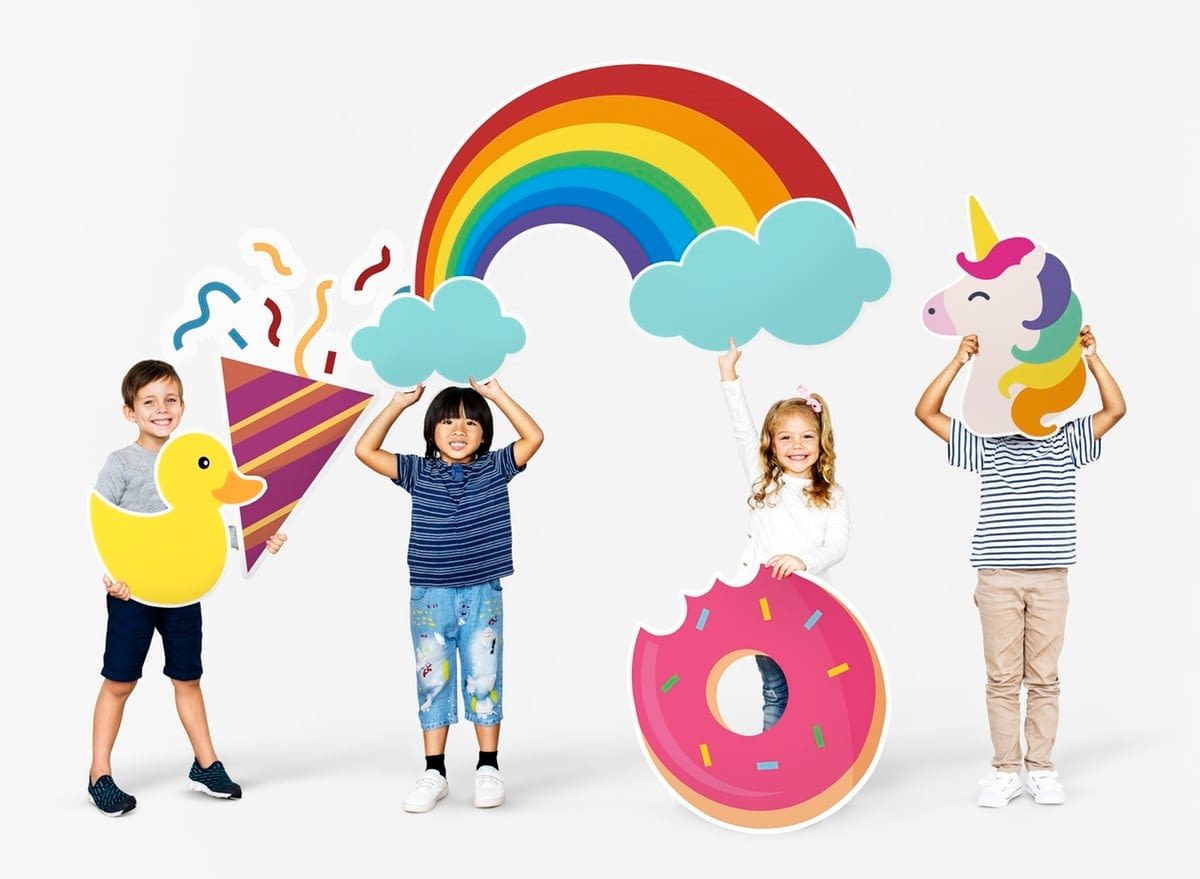 In one of our recent blogs we talked about how to choose the perfect pet friendly carpet. Unsurprisingly, that post focussed all around choosing the right kind of carpets to stand up to your furry friends claws (and all the mess they can make), without looking worn and tired at the end of it. But of course, there's one more thing that can take a serious toll on your flooring, and that's children! Yes, much as we love the little tykes, from the moment they come into the world they can take a toll on your flooring. Not only that, but you need to make sure your flooring is safe, hygienic and practical to clean – since you might not have as much time to scrub and mop as you once did! So, what's the best flooring for a family with children? 
Finding The Best Flooring For Kids
Whether you have young babies crawling around on the floor, toddlers roughhousing with each other or little pre-teens tracking in dirt and grime from playing outdoors, odds are the type of flooring you have in your home will have a pretty big impact on your quality of life (and if you're the person cleaning it, possibly your blood pressure). The good news is, pretty much all of the usual flooring options are available to you if you have children. The even better news is that some of them are more child-friendly than others. Your best options include:
Hardwood
Engineered wood
Ceramic tile
Laminate
Vinyl
Carpet
Of course, like anything in life, each of these options has its pros and cons.
What's The Safest Flooring For Children?
There are a lot of considerations to take into account when it comes to choosing a floor for children, but one of the biggest concerns we hear about is safety. Parents want to ensure the floor they choose will be safe for their child to walk and play on, and won't cause them any harm. So we've taken that list of floor types above and evaluated each one based on safety, comfort and easiness to clean.
Hardwood: As the name implies, hardwood is, well, hard. This means that if a child were to trip and fall, there would be no give in the floor at all, and it could actually make any injury worse. Hardwood floors can also expand and contract over time, which leaves gaps in-between the panels. This could easily hurt little toes running around on it! On the plus side, hardwood is very easy to keep clean, requiring nothing more than a brush and a mop or steam every now and then.
Engineered Wood: Engineered wood is made from a composite of hardwood and high-quality plywood, so it keeps a lot of the properties of hardwood (like the hardness and gaps between the planks). They are also easy to keep tidy with a broom, but you can't use a steam mop to clean them, as it will damage the veneer top layer.
Ceramic Tile: As beautiful and functional as tiles are, they are even harder than hardwood! They are also easier to break with a hard fall, and are usually cold to the touch, so not very comfortable for little feet. If you have tile floors, you might find you need to invest in a lot of area rugs so that your children can play safely.
Laminate: Laminate is a bit of a composite of all of the above, which in some ways makes it the best of both worlds. It's solid to walk on, but not too hard, so not as dangerous if a child should fall. It's also pretty easy to keep clean, but it can be damaged by staining, spilling or water damage.
Vinyl: Vinyl is a very popular choice for homeowners with children for a lot of reasons. For one, they are free-floating floors, so they have more give to them to cushion the impact of a falling body. They're also pretty hard to stain, and can last over 20 years if cared for properly. It's also very difficult to slip over on them, making them perfect for young children just finding their feet. The only negative is that you need to choose a vinyl that doesn't contain phthalates – which is easy enough to avoid if you know what you're looking for.
Carpet: There's little doubt that carpet is the cuddliest, cosiest option for children, It's super soft, cushions falls well, and makes it easy for children to play wherever they way. It's also a natural insulator (so you spend less on heating), absorbs a lot of noise (which the neighbours will thank you for) and are also pretty much slip proof. They are, however, a bit more tricky to keep clean, and are very prone to staining and wear and tear.
If you would like to know more about the best kind of flooring for your children, we would be happy to give you some advice. Just get in touch with the team today and chat through your options.