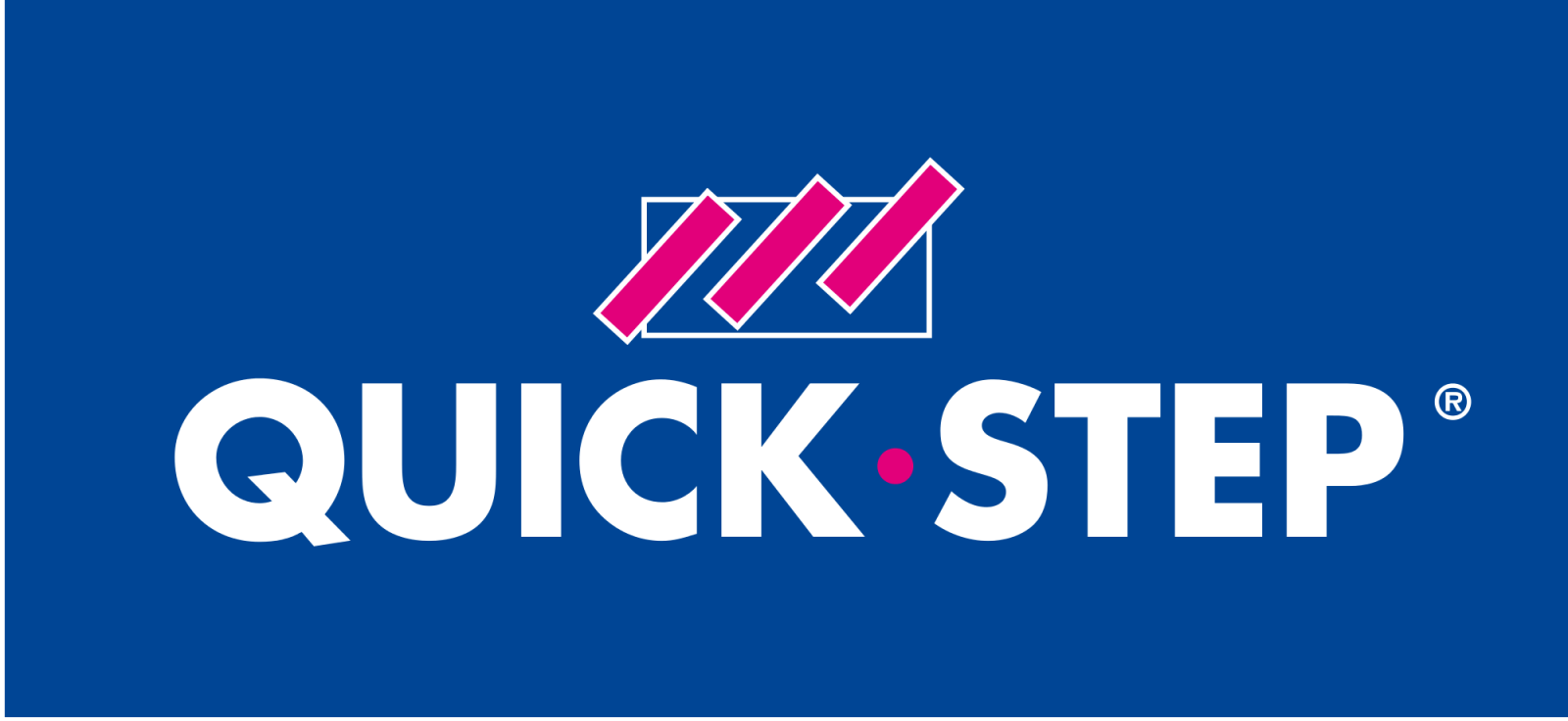 If you've spoken to any of our team before, then you've probably heard us mention Quick Step. We can't really help it – it's one of our best selling flooring products, and one of our favourite materials to work with. Whether you prefer luxury vinyl tiles and plants, real wood flooring or laminate, Quick Step has a product to suit that need.
One of the things Quick-Step is also famous for is their lock and click installation method. This pioneering technology has started to make its way into other flooring providers, but Quick-Step have honed it to a fine art. But that's just one of the reasons we love Quick-Step flooring, and today we thought we would share some of the others with you today.
Quick and Easy
The biggest advantage of quick-step is just how quick and easy it is to install. This isn't just good for us as installers – but good for you, as it means you can get a new floor installed and ready to walk on in next to no time. Thanks to the 'uniclic multifit' technology that Quick-step uses, each plank can be installed up to 30% faster than other plank flooring options. And since the planks already have a protective layer applied, you don't need to worry about waxing or oiling it after installation – just click the planks together and enjoy the floor!
Smoother Surfaces
When installing flooring, how level your underfloor is has a big impact. If you want a level floor, you need a relatively level base. If not, you will likely need to have it levelled off before the floor is fitted, otherwise you will have an uneven floor at the end. Uneven floors are not only uncomfortable to walk on, but they wear out quickly and tear at the edges, so they will need to be replaced more often as well. But that uniclic multifit technology takes level differences into account when laid on your floor, and means your flooring can't move around. This works because the tongue profiles fit perfectly into the grooves, and compensates for any minor level differences.
Versatility
When it comes to style, everyone is different, which makes it difficult to find one floor to suit everyone. But often, slight tweaks to the installation and design can make all the difference. For example, one flooring style can look dramatically different installed sideways compared to a diagonal installation. There aren't many types of flooring that can do that – but Quick-Step is one. You can drop down planks and then angle them diagonally or horizontally, giving you the ability to create different designs within your floor. And because there is such a wide variety of flooring (from vinyl tile to hardwood) using this installation method, you could kit out your entire house in Quick-Step and have every single room look different.
Environmentally Friendly
As you may already know, at Floor24 we're big on sustainability, and being as environmentally friendly as we can be. That includes choosing environmentally friendly suppliers for our flooring – which is exactly what Quick-Step does. All of their manufacturing processes are compliant with all of the environmental regulations, and go beyond in a lot of ways, without sacrificing quality in their products. Their products have also been heavily tested and awarded a FloorScore certification. That means that their products won't release any harmful VOCs into your living environment, either on install or over time, and are recognised as compliant with VOC emissions regulations. So they are safe, and environmentally friendly!
And that's just 4 of the reasons we love Quick-Step. At Floor24 we stock a huge variety of Quick-Step products, suitable for every room in the house from living room to bathroom. If you would like more information, or to see samples of the products for yourself, just book an appointment to visit our showroom using this link, or contact us to chat with one of our team members.