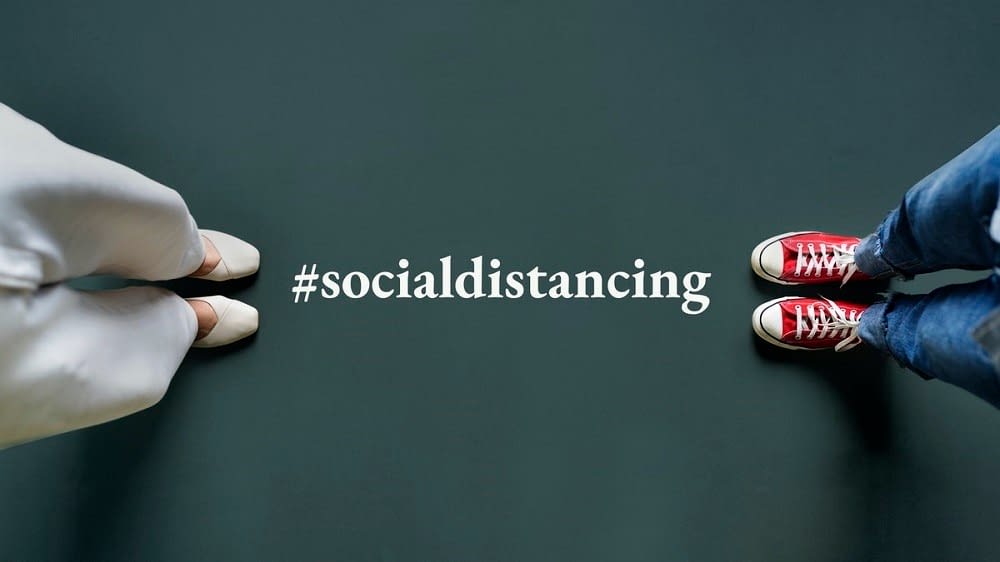 Like most non-essential retail businesses, the team at Floor24 have spent the last few weeks of lockdown at home, on furlough or only able to do the admin that kept things going in the background. We've been doing everything we can to answer your queries during this time while we found our feet with this new way of working. And while our showroom doors are still closed, the whole team is back to work and ready to help you with your flooring needs – from choosing the perfect floor to replace the one you've spent over a month staring at, to getting it fitted for you in a safe manner. It will just look a little different than what you're used to.
Estimates
In ordinary times, one of our expert fitters would be happy to pop round your house, measure the areas you're looking to be fitted, and provide you with an estimated cost based on size and chosen product. And all they would want in return is a cup of tea. But now, it's a bit more complicated, and unfortunately we aren't allowed to accept cups of tea, or any refreshments at all.
Now, if you want to have your space measured for flooring, you will need to book our measuring service online, using this link here. This will show you a calendar, with the slots we are available to measure in from now until June. When choosing your slot, you will see some extra boxes to tick around social distancing, and your booking wont be completed until you've ticked those boxes. Once your booking has been processed, we'll email you a copy of our new social distancing guidelines, which explain how your measuring will be done safely and in accordance with government guidelines. It's important you agree to these before we attend your property, and if you don't then your booking will be cancelled.
Doorstep Sample Borrowing
We know that choosing your floor is not a simple task, and you want to be able to browse through your options and pick one that really suits you, and the room. In normal times, you would be able to walk through our showroom and look through all of your flooring options, pick a few of your favourites and take samples home, so that you can see exactly what they look like in your home and give you confidence before you commit to a whole floor in it.
Lockdown measures shouldn't stop that. So we've designed a contactless sample service to help you choose your dream floor. If you give us a call, one of our team can discuss your needs with you, and narrow down a few options that meet your requirements. We can then arrange to have one of the team drop the samples at your door, left on your doorstep so no contact is needed. You can keep them for a couple of days, and then pop them back on our doorstep, or call and request a some different ranges to look at. You can borrow as many sample books as you need to help you decide on our ideal floor. This service has been popular already and it's the best and safest way, along with our socially distanced measures that we can quote you for your new flooring in these times.
Our Showroom
In line with new government guidelines, our showroom is now open, but with some changes. Instead of being able to accept walk ins, we are now running the showroom by appointment only. This means we can control the number of people in the showroom at any one time, and ensure the health and safety of our staff and customers. We have hand sanitiser by the door for everyone to use, and would encourage customers to wear face coverings if they can. As our showroom is right by the dump, please make sure you have an appointment before coming to see us, as we would hate for you to be stuck in all that traffic only to be turned away! Book your appointment by clicking here.
And finally, we want to thank you all for being so patient and understanding. Covid-19 has been, and still is, a difficult time for all of us, and many of our team still have children home from school. All of us have still been working behind the scenes to get you booked in and sorted, and you have all been wonderfully understanding of any delays or issues while we got the new systems put in place. Thank you for your support in keeping everyone safe, and we can't wait to help get your flooring looking fabulous once again.
If you would like a quote, or to book a job in, please contact Louise or Lyndsey on 01252 372222, or email info@floor24.co.uk
Stay safe everyone.