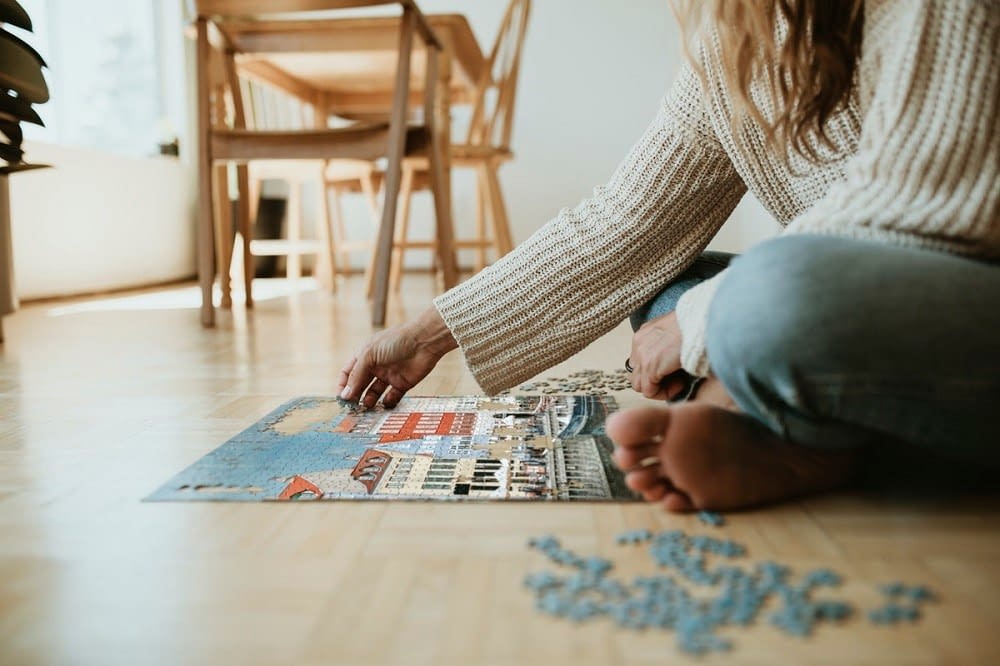 If you're sick of having cold feet in the mornings, or just want a more efficient way of heating your home, you might be looking at having underfloor heating installed. Electric underfloor heating is something we've talked about before, so if you're new to it, you can find out about the basics, and our thoughts on it, by reading this blog. But if you've already decided that underfloor heating is the right option for you, you're probably wondering what the best flooring option to go with it is. After all, you want to get the most for your money, and really feel the warmth in your home, and on your feet! So today, we're looking at which floor covering options might be best for your new electric floor, and why.
What to Look For
In order to get the most out of your underfloor heating, you need a material that's going to transfer heat efficiently from the underfloor heating system to the surface of the floor. That's the most basic requirement really. This means the best floorings will be made of thermally conductive material, allowing the heat to pass easily through them and travel up into the air in your home.
There are a fair number of flooring options that meet this criteria, so the good news is that you won't be short on options. But with some flooring types, you need to be a bit more careful about what you choose, or bear some things in mind when having it installed.
Our Suggestions
At Floor2 we work with a lot of electric underfloor heating systems, and so we understand which flooring types will work best with it. Over the years, we've discovered that the following options work well, as long as you take note of one or two things.
Solid & Engineered Wood: Engineered wood and timber floor coverings have a good structural stability, which means they perform very well with underfloor heating. Solid hardwoods and softwoods are also suitable, but board width and thickness can impact their effectiveness, so you need to take care when specifications are being taken. Some reasons to use solid or engineered wood include:
Transfers heat well
Gives a timeless, elegant finish
Adds a visual warmth to the space
Suitable for all floor levels
Comes in a wide range of colours, grains, patterns and finishes
Bear in mind: Any timber floor product should be given time to acclimate to the property before it's fitted. This is to avoid the wood expanding or contracting once fitted and causing issues.
Vinyl & Linoleum: Vinyl floor tiles are some of the most luxurious and versatile flooring choices out there. But the fact that they are also very durable and heat conductive makes them the perfect accompaniment to underfloor heating. Some reasons to use vinyl & linoleum include:
High-quality finish, suitable for traditional or contemporary homes
Hardwearing floor
Suitable for all floor levels
Ideal for well-insulated rooms with lower heat requirements
Bear in mind: If you are worried about the sensitivity of your flooring, you can fit a floor sensor to limit the heat output of the underfloor heating and protect the floor covering.
Carpet:  Carpet might not seem, like the obvious choice, but if you're looking for a floor covering that's going to maximise the warmth and insulation factor, then this is it. Underfloor heating can be used with most types of carpet, provided that the overall Tog value of the carpet and underlay doesn't go above a total of 2.5. Some reasons to use carpet include:
Comfortable feel underfoot
Available in a vast range of colours and designs
Perfect for traditional decorating schemes
Bear in mind: If you're opting for carpet with underfloor heating, avoid felt and polyurethane underlays, as they can affect heat transfer.
Laminate: Laminate has always been a popular flooring option, and it works very well with underfloor heating, provided it is used properly. Because it's easy to clean and simple to fit, it's also a practical choice for pairing with underfloor heating. Some reasons to use laminate include:
A cost-effective flooring option
Suitable for all floor levels
Wipe clean for high traffic areas
Can mimic wood and stone finishing, but easier to maintain
Bear in mind: Always check the manufacturer's instructions on maximum temperature when using laminate with underfloor heating, so that you don't end up damaging it.
Of course, there are more options available to you, but at Floor24 these are our most popular (and practical) options. Our teams are fully qualified to install not only the floor coverings, but the underfloor heating for electric systems as well. So with us, you can get the full solution, and have toasty toes in no time. If you would like to know more, just get in touch with our team, or make an appointment to visit our showroom, and we would be happy to help.