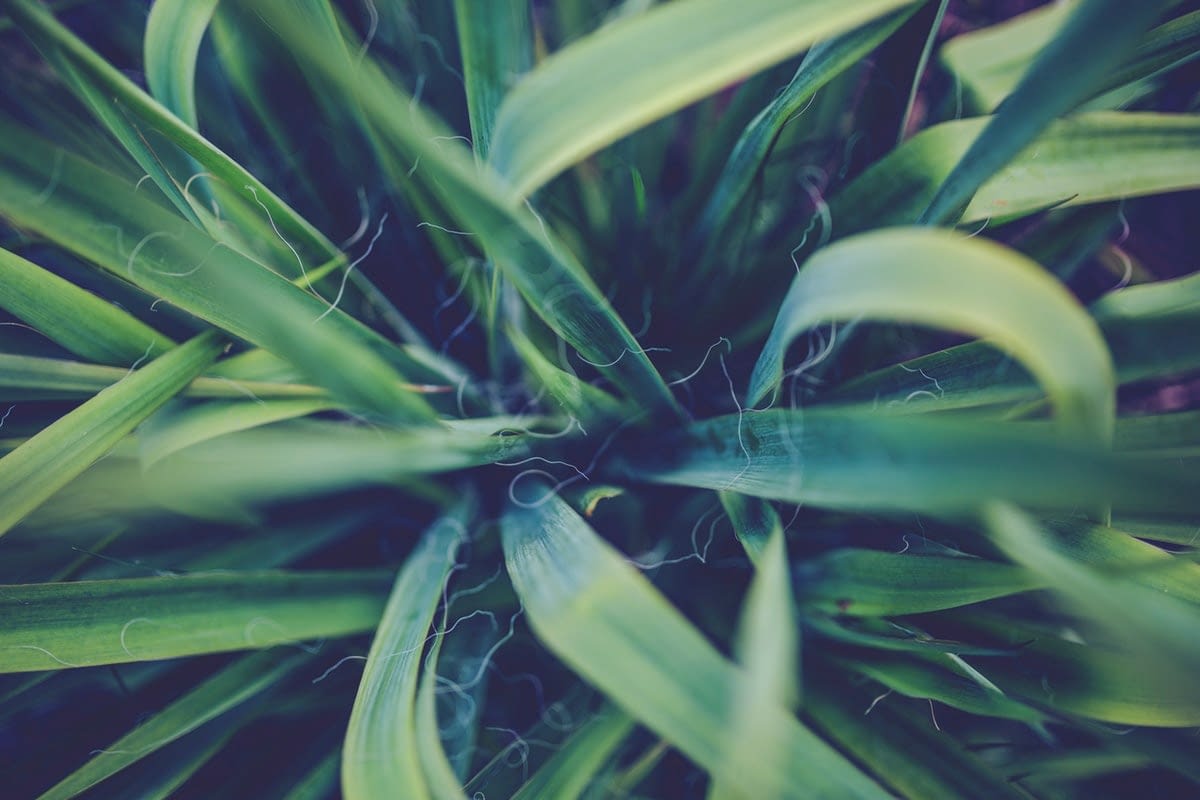 Natural fibre carpets are seeing a huge surge in popularity at the moment, especially as concerns for the environment continue to grow. Rather than opt for man-made materials like nylon, many people are looking to a natural sustainable material to create green flooring options. One of the biggest players in this area is a material called Sisal. You might not have heard of this amazing plant-based material just yet, but by the end of this post you'll be as in love with it as we are. So today we wanted to talk a little bit about what Sisal flooring is, and some of the pros and cons to using it in your home. 
Where Does Sisal Come From?
Sisal is an entirely natural fibre that comes from the leaves of the Agave Sisalana – a succulent plant that grows mainly in dry, desert climates. While it was once an unknown material, it's grown in popularity, and now it's used in a wide variety of products. It's eco-friendly, sustainable and grown with little to no pesticides, making it a great environmental choice.
The Sisal fibres can be used both in their raw, course state, or blended with other fibres like wool to produce a softer material. The raw fibres are ideally suited to making rope and twine for the marine industry, since it's incredibly strong and resistant to rot caused by seawater. And if you take the finer, higher-grade fibres and spin it into yarn, it makes an environmentally friendly alternative to a traditional carpet.
The Pros Of Sisal Flooring
At Floor24 we love Sisal carpeting – it's one of our favourite materials to work with, and it always looks amazing when it's been fitted. A couple of reasons we love working with Sisal carpets include:
Sisal is one of the most durable carpeting options out there, not only among natural carpeting options, but in its own right as well. The unique fibres of the Agave Sisalana plant are incredibly tough and strong, so it would take a huge effort to break it. That's one of the reasons it's used for naval ropes, or as a natural replacement for fibreglass and asbestos.
Sisal carpets have a very distinctive look. Like many natural fibre carpets, it has a natural range of tan, beige and creamy white colours that mix together thanks to the plant fibre it's made of. When woven together into a carpet, it creates a mild neutral carpet with a characteristic pattern that will fit any décor, or it can be dyed or woven to create specific designs.
Because it's a natural fibre, sisal carpets are great for people with asthma and allergies, since they are non-toxic and act as a strong filtration system for your air. This means it won't release any off-gas volatile organic compounds (like nylon carpets), and it can dramatically increase the air quality in your home.
It's incredibly low maintenance. All it needs is regular vacuuming to stay in good shape.
Sisal is very safe – it resists static, is not very flammable, and is very absorbent – so much so that is can act as a humidifier for your home, keeping it cool on hot days.
 The Cons Of Sisal Flooring
Like all things in life, of course there are some cons to using Sisal flooring in your home. The good news is, there are only really two!
Because Sisal is such an absorbent, it is print to staining, and can't be wet shampooed or steam cleaned. Instead, staining needs to be cleaned with small amounts of carpet shampoo and lukewarm water as soon as they are caused, and blotted heavily once clean to avoid water retention.
Sisal is one of the most durable carpeting materials out there, but that does mean it can be a bit rough to the touch. However, this roughness is only really there in the beginning, as the material will soften with frequent use and vacuuming.
At Floor24 we are proud to supply a wide range of flooring and carpet options, including high-quality Sisal carpets. Available in a variety of styles, sizes and colours, Sisal carpets could be the next great addition to your home. If you would like to find out more about our Sisal carpets, or take a look for yourself, just get in touch with us today, or drop into the showroom and pay us a visit.