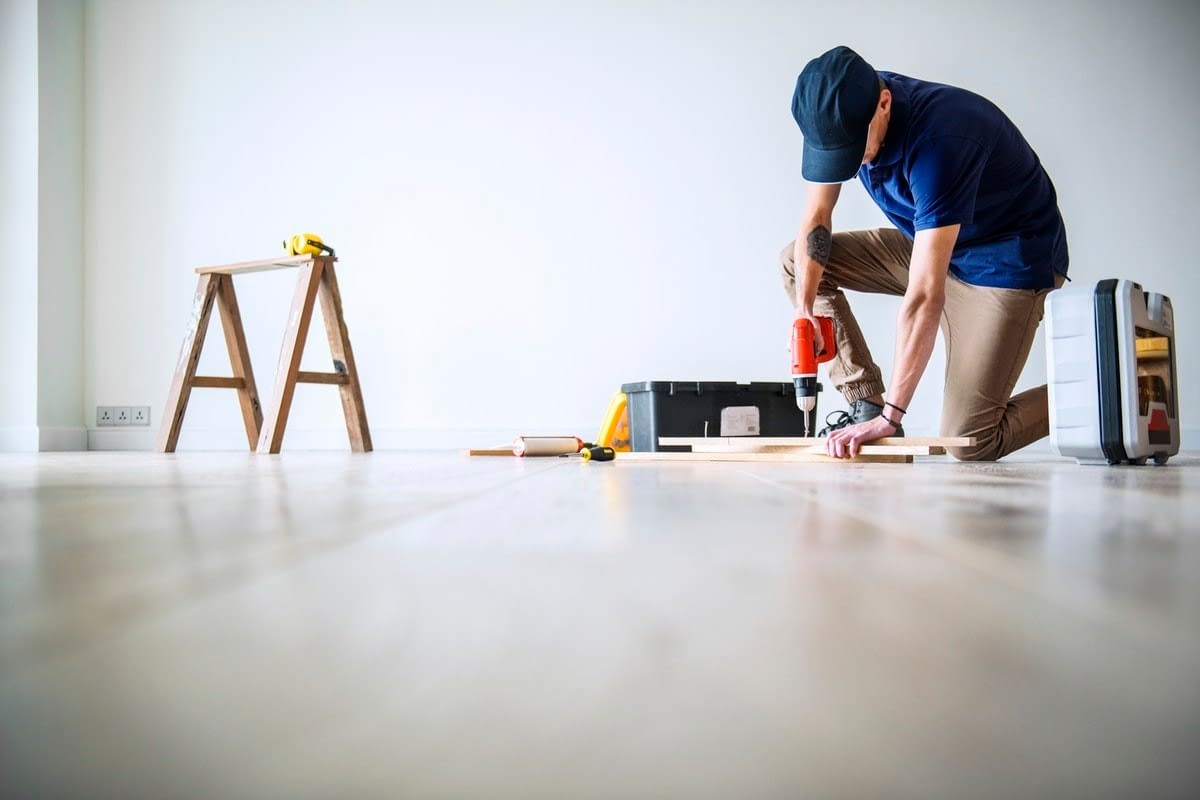 Choosing a new floor is never easy. There are thousands of options out there now, and it can feel impossible to narrow down exactly what it is you want. And even when you think you've chosen something – like laminate – there are still hundreds of different options, manufacturers and styles to go through before you get a final choice. At Floor24, one of our favourite types of laminate to work with is called Quick-Step – simply because we believe it's the best there is. But what sets Quick-Step apart from other laminates? We wanted to give you a few reasons why we prefer Quick-Step, not just as installers, but to recommend to our customers too.
HDF Boards
Laminate comes in all shapes and sizes, but one of the main differentiators for a lot of installers is the quality of the core board. Most laminates will have a centre made of MDF or a similar, low-quality wood, which are a nightmare not only to install, but to maintain. All too often installers will find MDF based-laminated to fall apart at weak points during installation, which means it costs a lot more to install, as those boards need to be replaced. But Quick-Step uses high-grade HDF as the core for all their boards, which means that no matter how much strain they are put under during installation (and after), you won't see any damage or disintegration. On top of that, the locking mechanism of each board is coated in paraffin wax, which makes it easier to install, protects against water damage and significantly reduces abrasion wear.
Waterproof
The most popular areas of the home for laminate are typically the kitchen and the bathroom – both of which are hot spots for splashes, leaks and water damage. So you need flooring that can withstand water. The problem is, most laminate isn't waterproof, since it's made of recycled wood with a protective finish. But Quick-Step is different, because it is completely waterproof and splash-proof. This makes it the ideal flooring option and gives you the look of laminate and the resilience (and water resistance) of hardwood.
25 Year Warranty
When it comes to guarantees and warranties, all laminate flooring options will differ depending on the manufacturer, the material and the style of flooring you buy, as well as the purpose you're using it for. For example, commercial laminate might come with a longer warranty than residential laminate and may cover more as well. That being said, between 5 and 10 years is around the average you can expect from most laminate warranties. Which is why Quick-Step once again comes out ahead with a staggering 25-year warranty on all of their products, protecting you and your floors for years to come.
Scratch Guard
Given the way laminate interlocks to be fitted, the last thing you want it is one of your boards to get damaged or scratched, as it is almost impossible to replace just one board. Most laminate will come with some form of protective coating to stop it scuffing right away, but it's often not up to too much punishment over a long period of time. But all Quick-Step products come with not only a protective coating, but scratch guard coating, which makes them much more robust and less likely to scratch or get damaged if you drop something on it.
No Glue Needed
Unlike other laminates, Quick-Step products do not require any glue whatsoever to fit! This means no nasty smells or chemicals in your house, and a much simpler, quicker installation process. If you're thinking about installing a laminate floor yourself, having to alter the laminate to fit under obstacles such as doorways etc, the need to use glue can be pretty off putting and can make the job much more difficult than it needs to be. And most manufacturers won't make that obvious when you're looking at the packaging, so you may end up with a floor you can't actually install until you buy something else. But all Quick-Step products are designed to be easy to install without glue, so they will be installed faster and you can walk on them straight away.
At Floor24, we deal with a lot of different types of laminate flooring from all sorts of manufacturers and brands, but Quick-Step is still a firm favourite. We find it is overall a much better quality than other brands out there, with more styles available and a much easier product range to work with. Add that to all o the points above, and it's easy to see why Quick-Steps is better than any other laminate flooring. If you would like to know more about Quick-Step, or the other flooring options we carry, just get in touch with one of the team today.